Blaupunkt BTW Pro review: Good audio, awkwardly big design
Blaupunkt BTW Pro review: Even as we move towards a truly wireless experience when it comes to audio, this is a segment that remains highly dominated by Apple. According to a recent report by market researcher Canalys, the global smart personal audio device market grew 53 per cent year-on-year in Q3 this year to reach 96.7 million units and is expected to exceed the 100 million mark in Q4 and 350 million during the entire year.
Apple remains the leading vendor in the segment with 43 per cent of market share, says the Singapore-based market research firm. It is followed by Xiaomi and Samsung with 7 per cent and 6 per cent market share. Now, Blaupunkt has launched another truly wireless earphones BTW Pro in the Indian market, further heating up the competition. Priced at Rs 6999, the earbuds offer a new option to audiophiles.
The earbuds come in only colour option with a charging case that is well-built. The case is given matte finish with Blaupunkt branding on top. It makes it look premium and certainly better than what Realme recently offered with its Realme Buds Air. The buds, however, are quite big and heavy. The earcups are quite large with small padding on top.
The buds do fit well in the ears despite the awkwardly bigger size but feel uncomfortable during long hours of usage. There were times when the tip of my ear started hurting after prolonged use. There was at least one incident where one of the buds came off while I was sweating it out on the treadmill.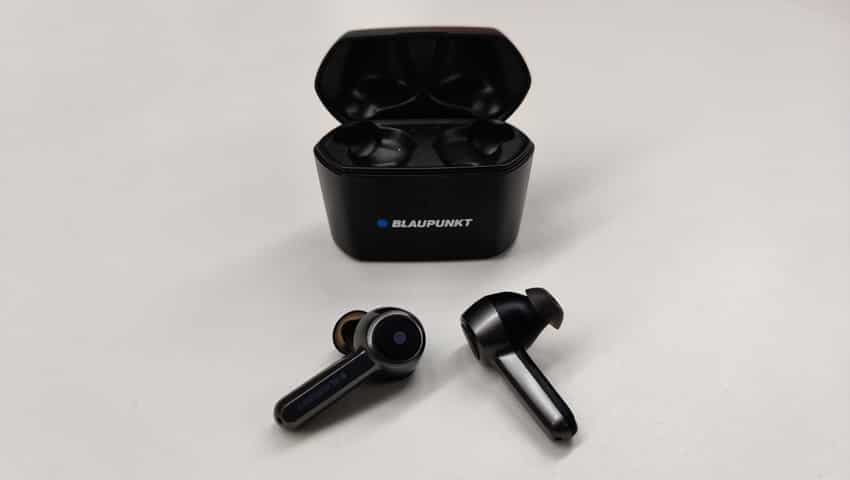 Just like most products in the TWS segment, these also come with support for auto-pairing. This means that you just need to take the buds out of the charging case and they will automatically connect to the phone.
For high resolution audio, the Blaupunkt BTW Pro comes with Qualcom Aptx that supports 24-bit music quality. The buds are equipped with dual microphones – one dedicated for talking, while other is for noise cancellation. The company claims that the earbuds are good for both music and calling, the reason why they have been named Pro.
I largely used the earbuds to stream music while commuting to work and home. The audio quality is quite impressive. The vocals were clear, bass was heavy and the audio didn't distort even at higher volume levels.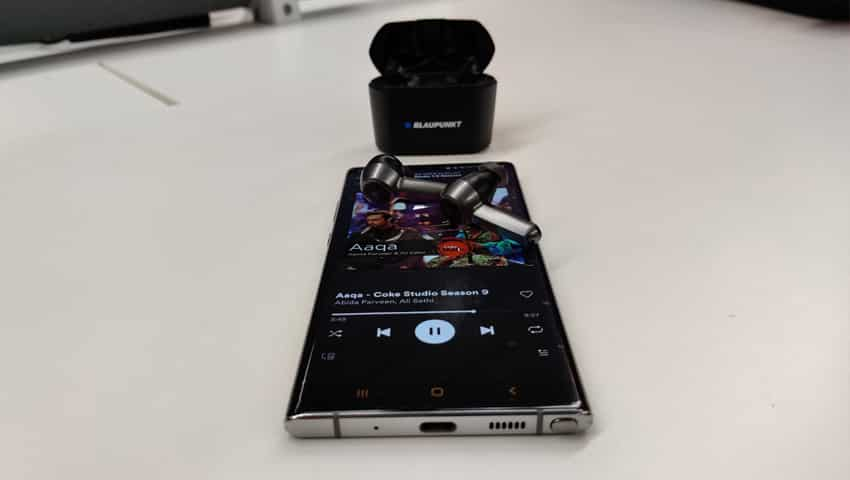 I also used the Blaupunkt BTW Pro to take calls. The audio on my end was quite clear but in some cases, the person on the other end faced issues. This could be because of the positioning of the mic. Again, there were cases when only one bud was working while on calls.
The earbuds come with IPX7 certification which make them sweat proof and water proof. So, you can carry them to gym or for a run, without any worry.
Blaupunkt has also given support for Siri and Google voice assistants. They let you set appointments, make calls, have messages read back to you, turn up the volume and more. I didn't use the voice assistants much, as they need a lot of work to work efficiently. But, this is something that Apple or Google needs to work on and not Blaupunkt.
Battery is a major positive on the Blaupunkt BTW Pro. You get a 70mah battery in each ear coupled with 740mah battery case. The company claims that it can last for 36 hours with standby for almost 10 days. I have been using the earbuds for almost a week, charging the case on a couple of occasions and haven't really ran out of battery yet.
Blaupunkt BTW Pro review: Final Verdict
The Blaupunkt BTW Pro come with fast pairing, impressive battery, great audio output and responsive touch controls. At Rs 6,999, they can be called a mid-range device in this segment, offering a decent overall experience at a comparatively lower price. Design, however, is an area that you should consider before buying the pair.
Source:-zeebiz
Share: